Starters
(Starters #1)
by

Lissa Price
Hardcover, 368 pages
Published March 13th 2012 by Delacorte Books for Young Readers
Callie lost her parents when the Spore Wars wiped out everyone between the ages of twenty and sixty. She and her little brother, Tyler, go on the run, living as squatters with their friend Michael and fighting off renegades who would kill them for a cookie. Callie's only hope is Prime Destinations, a disturbing place in Beverly Hills run by a mysterious figure known as the Old Man.

He hires teens to rent their bodies to Enders—seniors who want to be young again. Callie, desperate for the money that will keep her, Tyler, and Michael alive, agrees to be a donor. But the neurochip they place in Callie's head malfunctions and she wakes up in the life of her renter, living in her mansion, driving her cars, and going out with a senator's grandson. It feels almost like a fairy tale, until Callie discovers that her renter intends to do more than party—and that Prime Destinations' plans are more evil than Callie could ever have imagined. . .
REVIEW
Wow. Talk about residing / mentally controlling a body that's not yours. Or letting someone else control your body as if its their own. Downright creepy, isn't it?
STARTERS is a book that will make you addicted to it from the first page onwards. The concept of the story itself is original and captivating (with the body renting and all), and the story is fast-paced, and all in all, brilliant.

Callie is a likeable heroine. She is portrayed as a clever teenager who remains strong in adversity and loves her brother a great deal. In fact, most of her actions in the beginning of the novel are spurred by her love and worry for her sickly brother. However, her motives changes slightly when she discovers that Prime Destinations is involved in a sinister plot that may endanger many homeless teenagers' lives, including herself.
While some parts of the book come across me as slightly unrealistic
(
such as how Callie managed to lie so smoothly while having a conversation with a bunch of seemingly-young renters, why Callie's father would insist on not using his connections to get a vaccination for his wife and himself when their children's lives are at stake
, and how easily Madison decides to support Callie's

cause when she is also a renter
)
,
*HIGHLIGHT WHITE AREA IF YOU WANT TO READ THE SPOILER*
this doesn't keep me from devouring the book. Plot twists are littered here and there, and you'd never know what to expect. At the end of the story, Lissa threw me a
bomb
which literally sucked my breath out. I felt like fainting.
Undeniably, Lissa Price has done a fantastic job on her debut, and I will heartily congratulate her for her great work. Hopefully her next book ENDERS will surpass STARTERS in all ways possible!
STARTERS is a fresh breath in the YA industry, and I really loved it!
Rating:
NOTE OF THANKS
Many thanks to Random House for this ARC!
LIKE THIS, LIKE THAT:
The Hunger Games by Suzanne Collins (The classic dystopian series)
Dark Life by Kat Falls (A book that I initially thought was not my cup, but I ended up loving it)

Lockdown by Alexander Gordon Smith (Amazing dystopian story. It's pretty scary, you might end up having nightmares)
Poison Study by Maria V. Snyder (This is not dystopia and has more to do with magic, but it's one of my favourite books ever)

Shift by Em Bailey (Not dystopia either, but it's a great YA psychological thriller)
ABOUT THE AUTHOR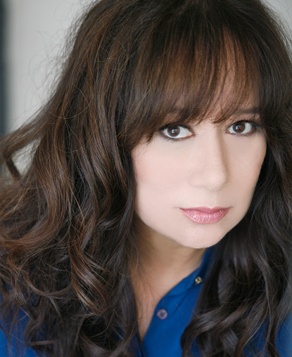 Starters is Lissa Price's debut novel, published by Random House Children's Books, due out March, 2012. The rights have already been sold to over 20 countries. In Germany, Starters launches a brand-new YA imprint of the established Piper Verlag publisher called IVI. Audiobooks have been recorded in English and German.

The official website is www.StartersBooks.com where the book trailer can be seen.