Check out this fantastic trailer for Holly Cupala's YA novel, Don't Breathe A Word!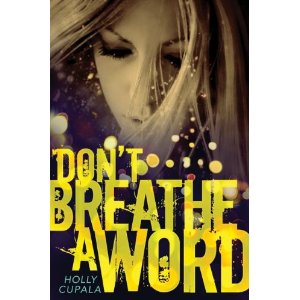 Joy Delamere is suffocating.
From asthma, from her parents, and from her boyfriend, delectably dangerous Asher, who is smothering her from the inside out. Joy can take his words —tender words, cruel words—until the night they go too far.
Now, Joy will leave everything behind to find the one who has offered his help, a homeless boy called Creed. She will become someone else. She will learn to survive. She will breathe...if only she can get to Creed before it's too late.